As you'll hear every senior say, and as you will one day realize yourself, your four years of college will go by so fast, and you'll have no idea where your time went. 
1. Corporate isn't everything. Look into startups and entrepreneurship. It's important to learn how ideas form and how they grow. Hard work pays off.
2. Internships could turn into jobs–especially at corporate businesses. Do good work, then keep in touch with people you've met. References come in handy, and so does experience.
3. Talk to your professors. These people are smart, have experience, and know people you may want to work for. Keep in touch. They don't enjoy sitting in office hours when no one comes to visit.
4. Learn to code. Coding makes you think in different ways. Learn how programming works. It'll help you understand why and how computers work the way they do. 
5. Use Twitter, and use it well. As tempting as it is to tweet about your first frat party, remember that you'll want to build an online presence. Personality matters, but some things are better kept for your conversations at the dining hall. 
6. Try everything once. That includes a coding class, talking to a different group of people, taking on an internship, etc. You'll never know what you don't like until you really try it. 
From other seniors and alum…
7. "Take as many different iSchool classes as you can. You never realize what will be useful down the road." (Adam McMonagle, '12)
8. "Dabble in EVERYTHING. You don't have to be an expert, but knowing the basics of many technologies/fields is very crucial!" (David Rosen, '11, G '12) 
9. "The Tutorial Lab is a great spot to pull all-nighters." (Keegan Slattery, '13)
10. "Embrace every encounter as a networking opportunity. Be that kid." (Melia Robinson, '13)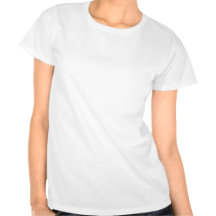 11. "Don't wait until the last semester to take Java." (DJ Holland, '13)
12. "Don't be intimidated; go friend up the seniors. These are the people you network with when the time comes and you need a job!" (Kevin Luk, '12)
13. "Take every class Jeff Rubin teaches." (Kelly Geer, '12)
14. "If you plan on studying abroad, save some liberal arts core classes to take there. Take your iSchool requirements here, since they aren't offered abroad." (Julie Deutsch, '13)
 Do you have any other advice to offer new iSchoolers or tech students? Share in the comments below!